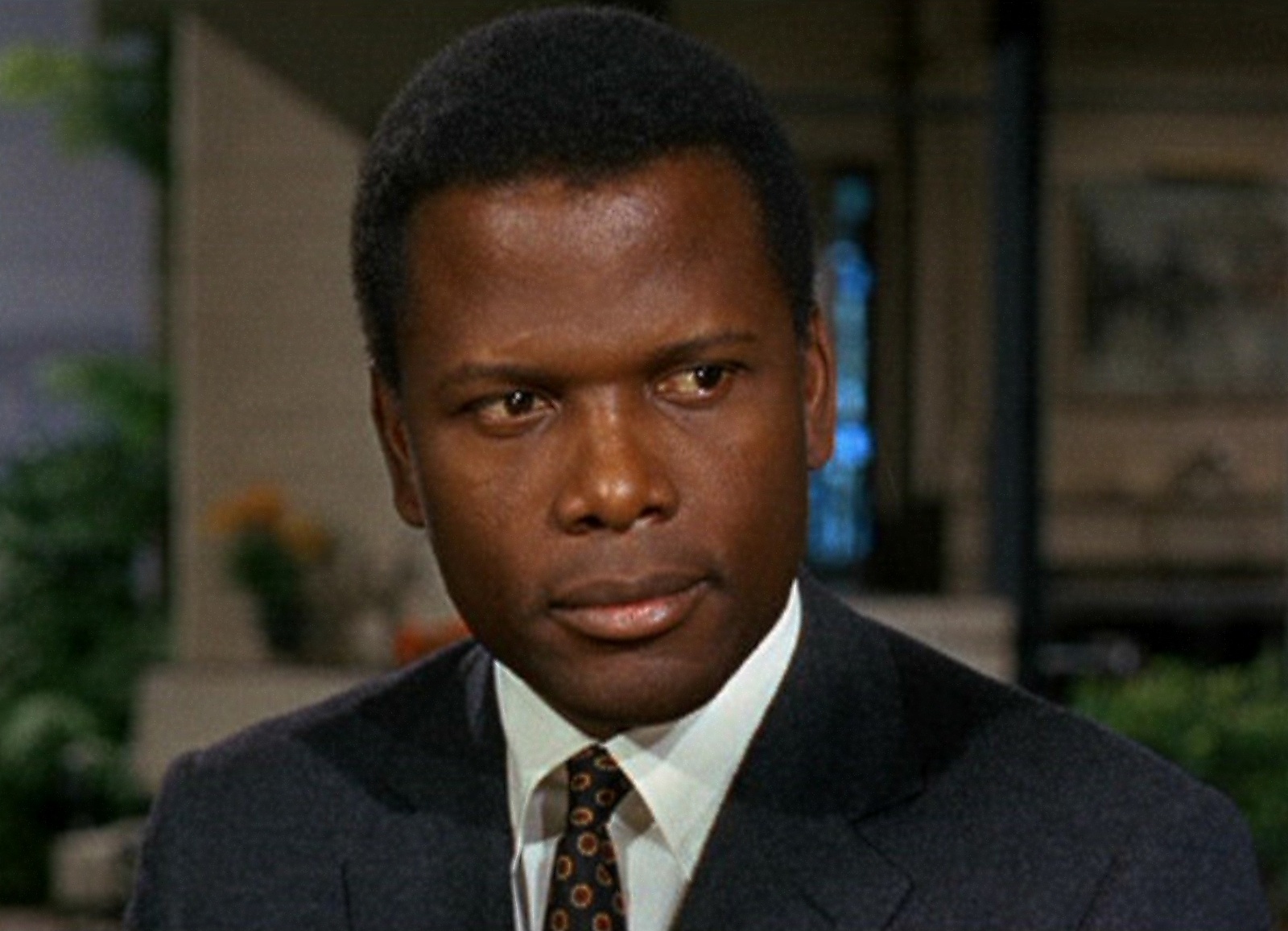 Let's see if you remember some really good movies in black and white from the 1960's and even if you remember who Sidney Poiter is. I remember him as one of the most distinguished smart actors in the movies. I never knew that he couldn't read until the age of 16 till now. His life story turns out to be extremely inspirational now that he is 86 years old and I wish more young people even knew who he is.
I like to write about firsts and he did a lot of firsts in his lifetime. In 1958 he was the first black man nominated for an Oscar for best actor for his role as an escaped convict alongside Tony Curtis in the movie called The Defiant One. He was the first black man to kiss a white woman in a movie in the 1965 movie called A Patch of Blue. When he won the Best Actor Oscar in 1964, he was the only black actor to do so, he remained the only one till 2002.
After staring in over 50 movies, Poitier says in one of his three biographical books about him that he was not consumed with being the first at anything but he was very concerned with the image of his characters. He would not play anyone who was immoral. His typical character was dignified, proud and ethical. He spoke perfect English with a slight British accent and was handsome with a clean cut image always looking good in a tailored business suit.
When the dialogue in the movie called him a nigger he looked the other character in the eye and said, "They call me Mr. Tibbs." demanding common decency and respect. It was in the 1967 movie called In The Heat of the Night where Mr. Tibbs, a Philadelphia homicide detective reluctantly helps a small town Police Chief in Mississippi played by Rod Steiger solve a murder. Sidney had written in the contract a change that would permit him to slap a white man right back in the face in a scene and that it would not be cut from any screening of the film anywhere. Mr Poitier demanded respect in the 60's.
He was the youngest of seven children born from parents from the Bahamas. He lived there until he was 15 years old until he was sent to Miami to live with his older brother. At 16 he left for New York where he tried to get acting parts and struggled reading the scripts. He had only two years of school in his entire life. The American Negro Theater threw him out due to his lack of everything. An act of kindness where he worked as a dishwasher changed his life.
There was an elderly Jewish waiter where he worked who helped him learn how to read. They studied every single night together in the restaurant after it closed and read the newspaper together until Sidney could read an entire story by himself and pronounce every word properly and understand every thought written. After weeks and months of learning eventually he returned to the theater group and was able to read the script and act out the words perfectly.
There he was acting with other eventually famous black actors and actresses like Ruby Dee and Ossie Davis and Harry Belefonte. In 1950 he was cast in his first staring role in a movie called No Way Out where he played a doctor overcoming racism by a wounded prisoner played by Richard Widmark. Even then at the beginning of his career, he insisted he play men who are upright, well educated and often of stronger character than the whites around him. It was a bold move on his part but he also gained a lot of respect in the process.
In 1967 he was among the top ten moneymakers in the business. In 1980 he directed comedies like the movie Stir Crazy and wrote three auto-biographies. He recently wrote a novel called Montaro Caine. So, the guy who couldn't read as a teenager just wrote a novel in his 80's.. Now that is inspirational.