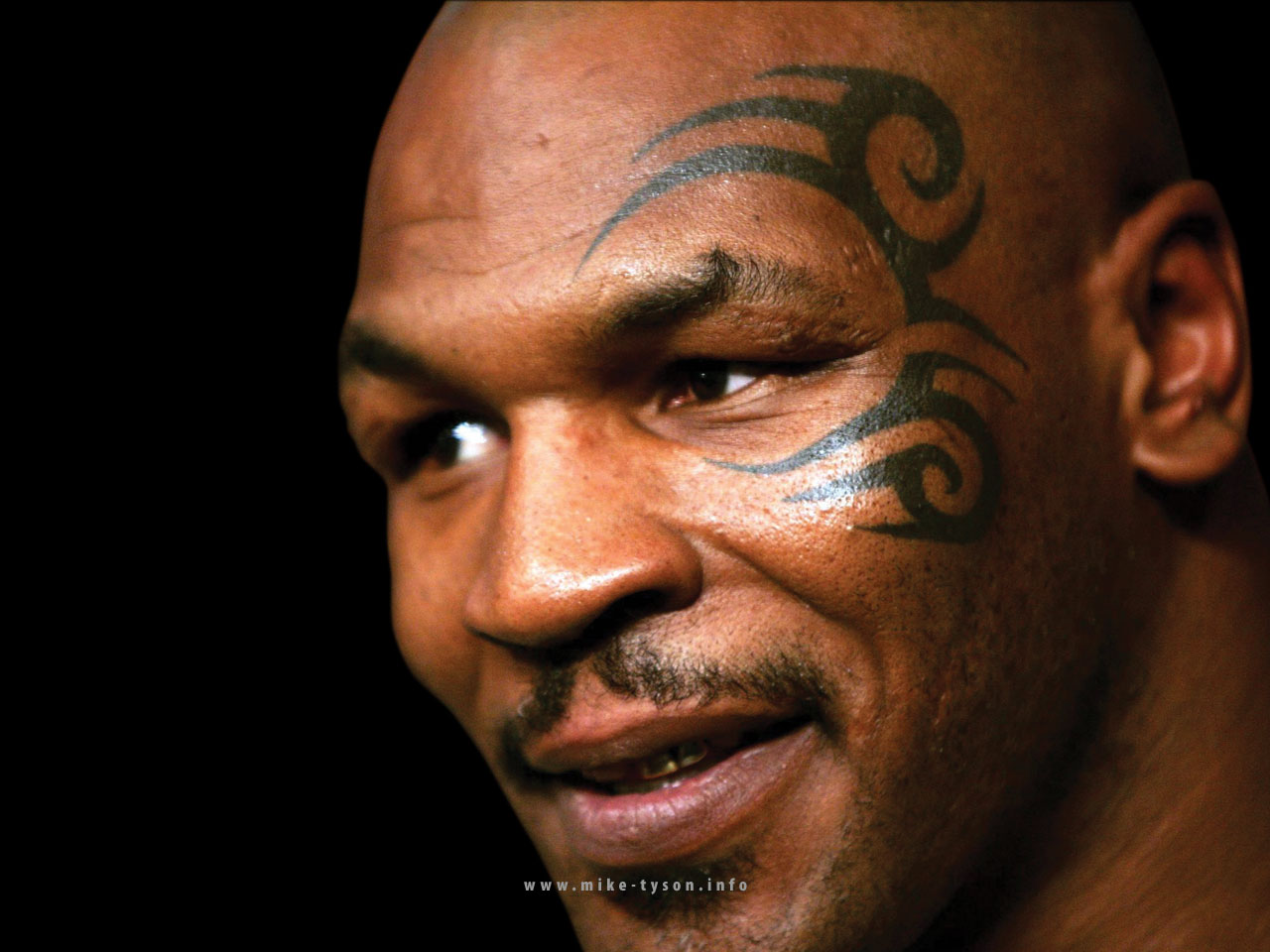 Let's talk one more time about the boxing champion Mike Tyson although we have been talking about about his antics for the past 25 years. Yes, he is retired from boxing and apparently from being the bad boy who even bites off a piece of an ear when he is angry. The former heavyweight champion these days is staring in his one man play on Broadway and touring the country. He is also becoming an actor showing up for spurts in movies like The Hangover.
They used to call him the worst man on the planet. He would even call himself a savage. Now his show is called Mike Tyson Undisputed Truth. He on stage admits that he has come full circle and reminds us that he would knock someone out within 30 seconds in the boxing ring. He is pretty domesticated being married to a beautiful woman who keeps him grounded. F. Scott Fitzgerald said once that there are no second acts in life . Well, someone forgot to tell Mike that because he is enjoying the ride in his new life.
He was a kid who grew up wild in Brooklyn, NY who robbed people on the day of his Mother's funeral. In the show he talks about his Mother who was a prostitute and his Father who was a pimp. He only remembers his Mother drinking booze a lot. He doesn't ever remember his father ever being with him. He was a street thug who as a kid was arrested 38 times by the time he was 12 years old. Going to reform school in upstate NY was the best thing that ever happened to him because that is where he met the famous trainer Cus D'Amato his father figure in life. A small old Italian guy.
The old man who became Mike's surrogate father was the first man in his life who gave him hope. He predicted that Mike would be the youngest heavyweight champ of all time and he was right. The old man never got to see that day. He died in 1985 just one year before Tyson proved him right. Now the anchor in his life is his wife Kiki. She wrote the show he is performing and even talks to him guiding his way during the show with a microphone on his ear on stage.
The hardest part of the autobiographical show is when he talks about the death of his 4 year old daughter from a previous marriage. It is where you see the toughest man ever be reduced to tears. The child died in a tragic accident in his home by getting strangled on a treadmill cable playing near the exercise equipment. The show is not all about sad stuff. He talks about his 53 week marriage to actress Robin Givens and reveals how one day he came home and caught her in bed with actor Brad Pitt. Wow. Well I guess that is really sad too.
So why is he doing this? Why is he putting his whole life out there on stage? Well. Because he has to . He needs the money. This is a guy who made a fortune during his boxing career. $400 Million dollars and who blew through all his money. Poof . Gone. Now he owes millions of dollars in back taxes he never paid. So, in essence all his earnings from the show goes directly to the IRS. Yes, the Internal Revenue Service, Taxes. Otherwise he lives a peaceful quiet life in a Las Vegas suburb raising his new family with two young kids.
He is a vegan now and is off all drugs and booze. Mike is still troubled as to why he was chosen by that little Italian guy to be treated like his son and help him become the man he is today. Mike became the undefeated champion of the world because of that old guy. He also realizes that he will never be a wealthy man again but it is not about the fame or fortune anymore.
The Mike Tyson of then was self proclaimed careless, tough and insane. The Mike Tyson today is thoughtful, caring, civil and polite. He remembers the day, May 26, 2009 when his daughter died and he decided then that there has to be a new Mike and he created the man he is today. An inspiration to all of us.