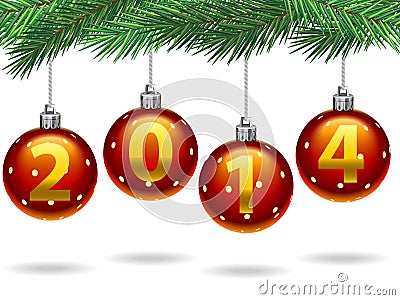 We are days away before Christmas. The cards were sent and received. They all had the sentiment peace to all and good will to everyone. Then why is there so much hate in the world? War and famine and disease is everywhere and hate is being spread with people we don't even know. The stupid movie wanted to kill Korea's leader on Christmas Day. They say police are too rough on criminal types. Police randomly get killed. The Catholic Church are closing at least 40 churches in the tri-state area. Perhaps we need to fill the seats in churches instead of locking the doors forever to places of solitude and prayer and reflection. The new Pope seems to be making people happier and he is trying to update a very old religion that still has an uplifting message to all of us.
Part of our new Pope's efforts to revive the reputation of the Catholic Church, he is trying to get after and change the rampart child abuse that had been taking place with sick disgusting priests. He has appointed a Franciscan Friar, Cardinal Sean O'Malley president of a new commission to combat child abuse in the church. He like the Pope is a simple man. He usually dresses in his simple monks brown tunic instead of wearing the red shoes many Cardinals wear all the time. His day job is the Archbishop of Boston and also works closely on this commission with the Pope in the Vatican at the simple residence the Pope resides in instead of the Palace all the other Pops lived in. They knew each other well before Francis became Pope and knew he would be different but was unaware of the quick positive impact he would have on the world.
Both share the same outlook of being open, non-judgmental, given to simple living and not objectionable to change, however they still have to abide by the rules of the church when it comes to the role of women as priests. That is not going to happen anytime soon. One change is that child abuse is a major problem that can not be covered up or ignored any longer by bishops. His history with the problem was straightforward with the victims. He did not get lawyers to defend the church but he reached out to the heartbroken families and tried to counsel them and give them reassurances that the men would never be allowed near children again. The seminaries are empty, young men no longer want to become priests and there are still thousands of lawsuits. His first task was to apologize to the people which bishops rarely do.
He also sold the palatial palace that all previous archbishops live in on 28 acres for over $100 Million dollars and lives in a modest rectory. He has also been outspoken on immigration reform. He spoke Mass in Arizona at the wall in fluent Spanish and gave Communion to people through the cracks in the wall boards. Quite different behavior from most Cardinals. The Bishops have yet to be held accountable for moving guilty child predators from parish to parish and not firing pr prosecuting the criminal priests. He believes that women should have more power in the church but no one talks about giving them Palaces to live in anytime soon. Yes the church will still oppose other issues like abortion, gay marriage and birth control but I guess having a hippy Cardinal is a small step forward in getting the Catholic Church to be more realistic in our times.
The church will not exclude someone on the basis of race but it does exclude on the basis of gender. Christ is a man and his apostles were male too. Communion and the Gospel were always preached by men. There are rules everywhere in a safe society and in the church. In this season of giving let us try to give some good news to each other for a change in a world full of controversial issues constantly swirling around in our heads driving us all crazy.