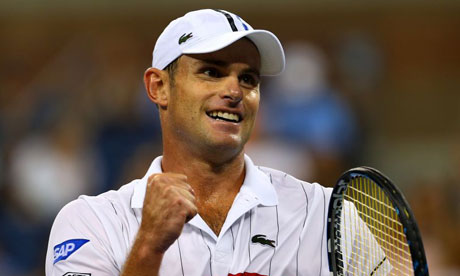 He is a good guy. Period. Nothing more needs to be said but since you know I like to talk, I will tell you more about how I miss the only great male tennis player left in America and now he is gone from the game. He was noticeably gone from the competition at the U,S, Open this past summer. I guess it is not his problem that he retired from tennis last year. He is Andy Roddick.
He has competed in 13 U. S. Open Championships and more importantly he is married to the super model and actress Brooklyn Decker who I also miss seeing cheer him on at the matches. Is it because he turned 30 years old that he thought it was ok to retire? Yeah, the good guy has a supermodel for a wife and can retire from competition at age 30. It was a shocking end to a long and successful career.
He will fondly tell you about the first time he went to the U.S. Open. It was a birthday present on his 9th birthday. Twelve years later he returned to become a champion. He could have stayed a few more years and made millions of dollars. He did win $20 Million dollars in prize money during his career and more importantly he was a good role model for kids and made millions more off the court in product endorsements.
We have a history in this country of great tennis male players and we all hoped he would be the next great following in the footsteps of guys like Conners and McEnroe , to Andre Agasie and Pete Sampris. No, he decided quickly to take the easy route. The executives at FOX Sports were preparing to launch a new 24 hour sports network to challenge ESPN for world dominance.
FOX decided to make Roddick one of their leading men. He is the host of a show called FOX Sports Live. It is on for three hours, five times a week. And who said women like to talk a lot? These guys talk a lot too. Billions of dollars are on the line as he goes competing against Sports Channel and ESPN now and not another tennis player. This is a very legitimate career move for him.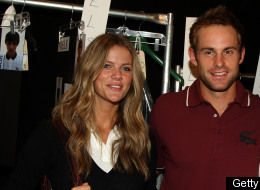 Andy has a foundation where he has already raised $11 Million dollars for under privileged kids. He is building a 10 thousand square foot place for them in Austin, Texas which is the place of his main home. The main problem with him leaving tennis is that there are no Americans left among the elite players in the sport. There are only 5 American guys in the top 100 players now. Let's go America put a tennis racket in your boy's hand and tell him to play the game till he is a champion.