How is a Lesbian Mayor of New York going to march in the Saint
Patrick's Day Parade? Gays and Lesbians are banned from that parade. Is New York ready for that controversy if Christine Quinn is elected Mayor ? She seems to be a nice Irish Catholic girl. The only way to know more about her is to read her book correctly called, With Patience and Fortitude.
She has already been Speaker of the New York City Council and is outspoken and available everywhere to express her opinion on any subject anywhere. In her book she reveals that her grandmother came to America on the Titanic as a young girl. She was in third class and instead of praying and sitting, she ran for the lifeboats and survived. Christine's own mother died from cancer when she was 16 years old.
Quinn remembers that her mother suffered since she was in the second grade and saw her mother's decline for ten years of her life. Later Christine suffered from alcoholism and bulimia. A year ago Christine married her lesbian lover Kim. She only had feelings for women in college and not before then. Another candidate De Blasio who is running against her has a black wife who used to be a lesbian before she met him and now have interracial kids.

Christine Quinn feels that Anthony Weiner should drop out of the race because, "he has a pattern of reckless behavior and a real challenge with the truth." The Primary is on September 10th and now she is leading in the polls which can still change. In New York, if you do not get 40% of the vote then they must campaign for another runoff vote for the top two candidates.
This is an interesting race for even people in Kansas to watch first because of all the scandals and because there is the first woman seriously seeking the mayor job of one of the largest cities in America. What New York does in terms of legislation policy gets modeled all over the country. For example, when New York passed the anti-smoking ban, other states Banned smoking in public places as well.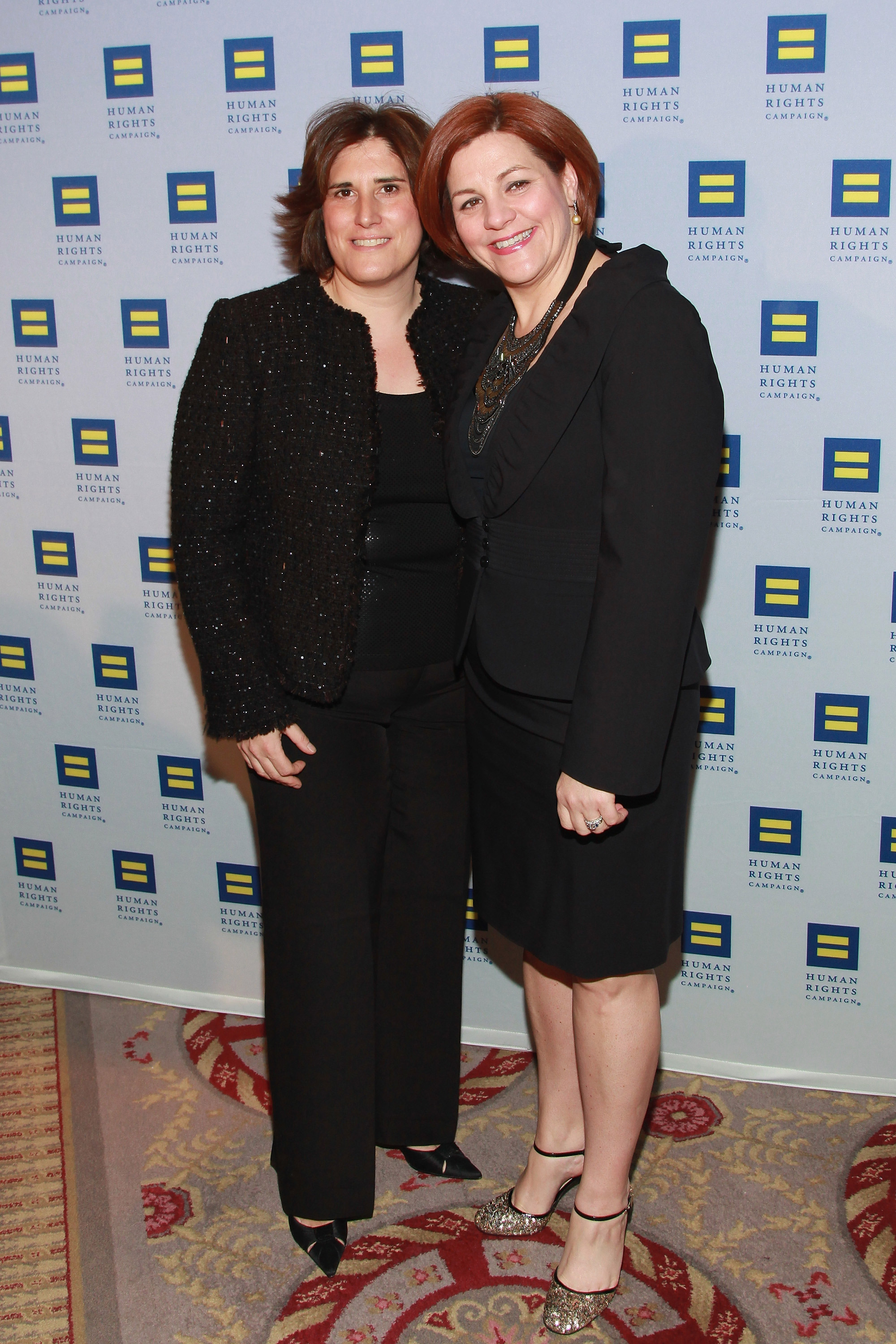 Christine takes pride in her part in intervening with the possibility of NY laying off 4,100 school teachers. She feels that she was a big part in preventing that from happening. She brought the people from the Teachers Union and the Department of Education in a room. The Teacher's Union hated all the ideas the Mayor's office proposed. Christine urged the Union to pursue their own ideas for a solution and finally the Department of Education agreed. They found about $70 Million dollars of concessions that was able to save those jobs.
On the issue of rents going sky high in New York, many mom and pop stores have to pay too much rent to support their businesses and are closing up. She is supporting the new zoning laws that say that banks who can afford the high rent, cannot rent storefronts anymore. They will be on the second floor now . The law is in place for all future banks on the Upper West Side of Manhattan.
She also wants to curb the amount of minority men being stopped and frisked in the city. It is creating a divide with the police and the citizens of the city. 95% of those frisked are not found with anything illegal on them and have not committed any crime. She is pleased with the job Commissioner Ray Kelly is doing and wishes to keep him as the Police Commissioner. If elected Mayor, she will change the strict policies and make sure there is not such an intrusion on people's civil liberties.
So, perhaps we will have two firsts in New York government. Not just the first woman Mayor that is a lesbian but the first person of reason who just might care about all New Yorkers.