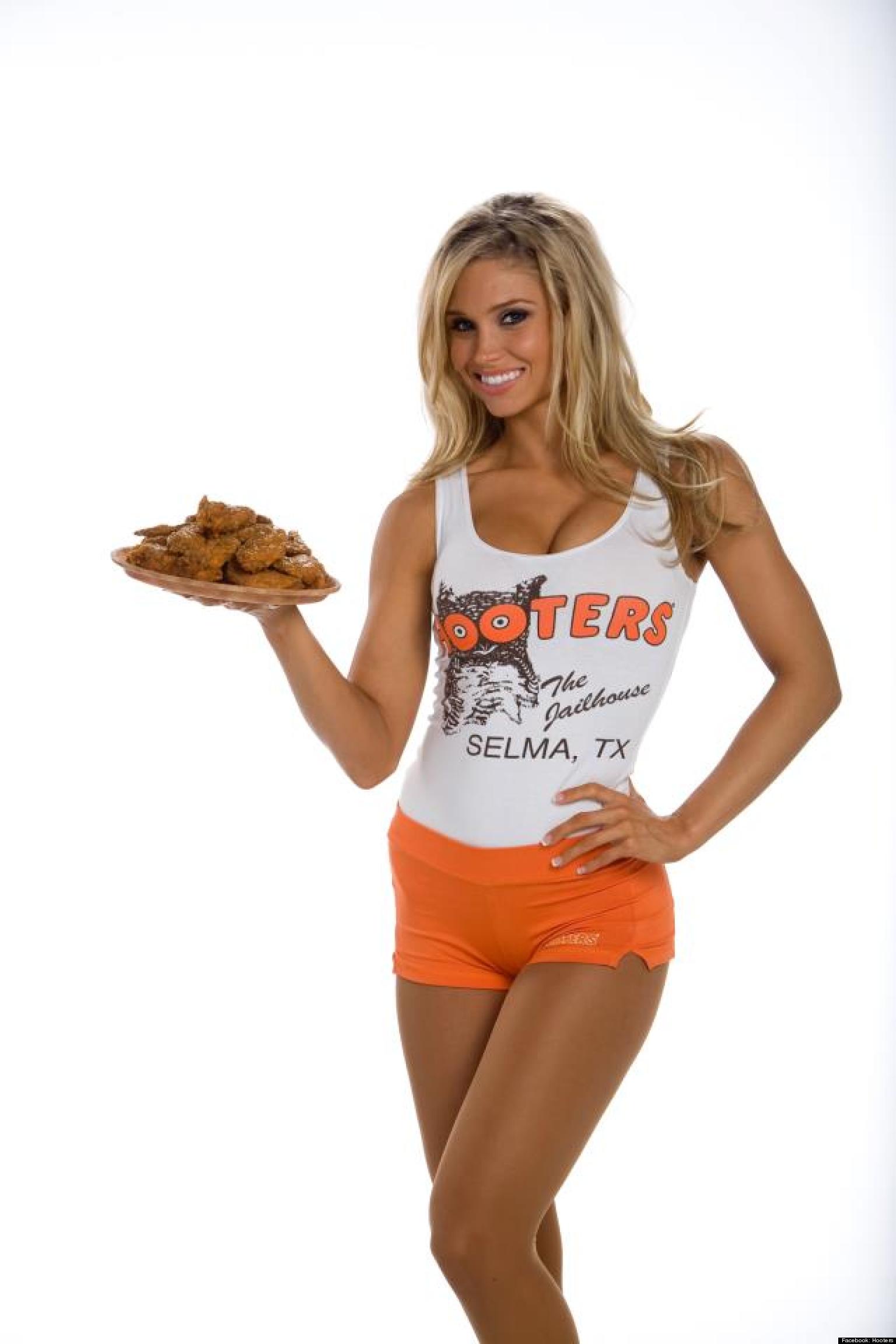 Today is Mother's Day and we should all spend lots of money on Mom and take her to the most special place for dinner. Right? Nah Take her to Hooters for a free dinner if you bring a kid along to stare at the tits and ass proudly displayed on all the waitresses there. I am not being crude. It is the promotion of the year there. The only way I can rationalize such an excursion is simply to remind me what got me in the mood to make her a Mother in the first place.


The chain famous for its waitresses in sexy uniforms has long struggled to attract female customers particularly mothers. Today, on Mother's Day it hopes to lure Mom in by offering a free entrée worth up to $10 dollars for mothers who bring a kid along and buy any drink. For Hooters, which is desperately trying to improve its food, its look and its image, the move illustrates what a 30 year old chain that has fallen so far must do. Did they really ever expect to attract Mothers with children there ever?
Although Hooters has offered free wings on special occasions like Mother's Day before, this is the chain's first freebie offer on a variety of entrees. This is also the first year the chain has sold entrée salads which it also hopes will attract some women. Well maybe some lesbians into hot looking waitresses but mother's and kids? No. I find it all pathetic and agree with restaurant industry consultants who think that Hooters is demeaning to women and should be taken as a joke.
"It's like offering Weight Watchers customers a free meal with dessert at the Cheesecake Factory." says one consultant. "There are enough calories in most of their desserts for 50% or more of your daily allowance. Giving it free doesn't make it any better." Yes, and a free meal doesn't make Mom feel any more respected. Has society's standards gone down so much that no one sees anything wrong with this promotion?

The Hooter's marketing chief says the chain just wants women to see that Hooters is not the big bad wolf of dining. "it's not as diabolical as you think," says Dave Henninger, chief marketing officer. "We know you don't think of Hooters as a typical place to take mom, but we want to make it more appealing for Mom to come in." This guy must be crazy. Mom's could care less that the lousy 10 dollar meal is free, they aren't going to pay for it anyway, the guy hopefully who got her pregnant is still around to pay for a meal.
Hooter's five new entrée salads, all priced under $10 dollars are one attempt by the chain to appeal more to women, he says. I say cover up all that tits and ass for one day and have the waitresses dressed like a Mom and play with the kids so Mom can eat a meal in peace for one day; then you would fill up the place and they would pay double for the stinking weed salads.


Although the chain has made some progress with women, two years ago just one in four of its customers were female. Well what did they expect? No woman wants to see their man getting all excited about some tits and exposed ass cheeks serving him food and drink. The strip clubs don't have many women showing up either. Anyway, last year after the chain began to change its menu, the numbers began to improve to one woman to every three men customers.


Last Mother's Day the chain gave away free chicken wings to about 15,000 mothers. This year it expects to give away upwards of 20,000 entrees to moms, says Henninger. Many skeptics think that Hooters has a long way to go before it has any genuine appeal to women to walk into a place called Hooters. Should they start a spin off chain called Dingalings with shirtless men serving wieners in speedos?