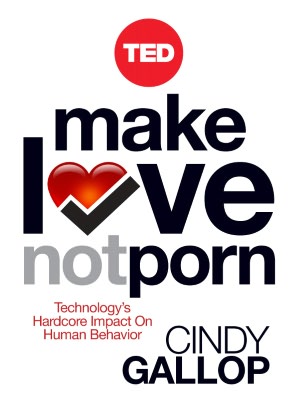 There is a new and popular trend going around now. It is called make love not porn. Yes more people are doing online dating than watching porn on the Internet to satisfy their cravings. Facebook will find friends and classmates that go back many years. Before you know it, you are reuniting with the person you had your first kiss with in your teens. Or there are chat rooms everywhere where you can talk to someone new.
You can go to a gaming site just to relax and before you know it, you are building a relationship or two there. For privacy reasons many people who don't just fall into these situations create fake persona's with fake names, ages and locations even fake pictures. The reality is that there are older women posing as younger women dating younger men and the men love it and don't care about any real age difference in reality. Should we call it great sexpectations?
I'm not making this stuff up. Sexuality Counselor, Ian Kerner, PH.D says that the number one searched for term when you look for Internet porn sadly is teen or cheerleader. The second most popular searched is MILF which is awful too. The third is GILF meaning grandmother which is just wrong. So, we can just say the weirdos are on the porn sites or that most men are just fascinated with any age women.
Cindy Gallop the founder of "Make Love Not Porn. TV" admits to dating younger men on the Internet and that their desire for older women was due to Internet porn. An older woman is experienced , knows what she wants and is no nonsense about sex. So, is porn ruining our younger generation? What is worse is that the porn easily found on line is so different to what is expected in the real world.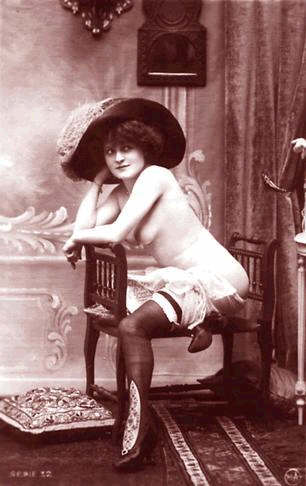 The issue here is not about porn, it is about the absence of counterpoint, the real world. There is no real dialogue with a partner so porn has become a default education. We all know that porn has been around a long time and displayed as soon as the camera was invented. So they tell me, porn is like gynecological training films that have nothing to do with what a woman is interested in. No dating, no dinner and a movie, no foreplay no nothing in terms of courting someone. They just get to it and frankly do things that probably aren't so thrilling to women.
Girls learn how to have sex from porn as well as men learn but both genders do not learn how to enjoy sex from porn. Ian Kerner PH.D is also the founder of "Good in Bed .com" and says that what is interesting is that when a young guy gets sexual and starts masturbating and starts having sex, there is no doubt that he is having orgasms. However, when you look at women statistically, they can be engaging in sex for many years and still not have orgasms and feel unsure about it.
Many women are often willing to go with the flow at times with the guy putting porn styles out there because they don't have a strong construct of sexuality and sexual pleasure for themselves yet. There are a lot of guys that are freaked out by porn and would love to hear from a woman that will say,"Hey, that is a porn style move, don't do that!" thus, the desire for online dating and not porn anymore.
Great sex is born from great communication. We all get very vulnerable when we get naked unless you are used to parading around naked in your bedroom. Sexual egos are usually very fragile so people find it uncomfortable to talk about sex with the people they are having sex with while they are having sex. Besides, a lot of sex is anonymous. It is hard to say a little lower when you don't know their name . Joking dear.
Most people always know their names. Some casual relationships on line can last longer than some committed relationships in life. Some are one nighters. So, what have we learned. Stop watching porn it is disgusting. You should not be getting any training from these movies. Talk to your prospective partner and let things flow.