She saw her Mom kill her father, stared in over 30 films, is a gorgeous blond and is Charlize Theron. She has won an Oscar for her role in "Monster" and has played quite a few roles where she preferred to ugly down. Yes, her choice to play rough characters who are not as fit as her and not as beautiful. She chooses to be characters that do not look like her.
Her latest movie is called "Young Adults" that also has Jason Reichmann as the director. She plays a girl named Mavis who is a ghost writer for young adult novels and returns to her hometown to hook up with her old high school boyfriend. It is kind of a funny movie about this girl who has never moved on with her life. She said that after almost 20 years of making movies it is nice to make people laugh for a change.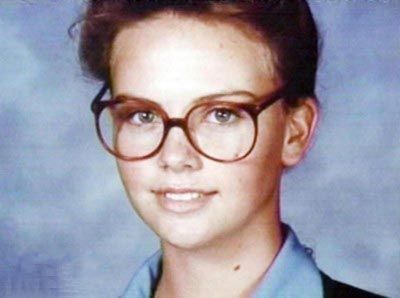 Charlize was born in a small South African farming community. At age 15 she saw her mother in an act of self defense shoot and kill her abusive alcoholic father. She acknowledges that it was tragic; that she couldn't change it and that she wasn't going to let it define herself as a victim.
She left home at age 16, became a model and studied ballet before she became involved in the movies. Her dream shortly came to a wanting to be able to support herself from an acting career. She still calls South Africa home but became a United States citizen and lives in Southern California.
Now at age 36 she is very comfortable financially and spiritually. Four years ago she started a charity called the Charlize Theron African Outreach Project. Its goal is to reduce sexual violence and educate young people in how not to spread HIV and AIDS.
She lives in the Hollywood Hills and her Mother lives a few miles from her. She is single and ended a 9 year relationship[ with actor Stewart Townsend two years ago. She is still busy working on a new film called 'Snow White and the Huntsman" where she portrays the evil queen.
This actress is like a beautiful rose that can turn easily into a thorny dry predator as she does in most of her movies just to let you know that she is untouchable and just look.