Gloria Allred is that female lawyer that forced Cain to step down from the Presidential race and it is a good thing. You still want your kid to want to be President someday too but not if the current guy running for President is a lying womanizer. That kind of guy is not a good role model for our kids and our nation. Today Cain withdrew from the election campaign after he admitted to giving a Mistress money for 13 years.
Should we thank Gloria or view her as a fame hungry media follower to embarrass famous men even though the men had their digressions. She seems to always be on the case lately. Gloria Allred has become known to be the most controversial and most well known leading women's rights attorney. Her most recent and most famous case involves an allegation of sexual harassment years ago on the part of Herman Cain the Presidential Candidate that most recently was at the head of the pack running to be the top Republican .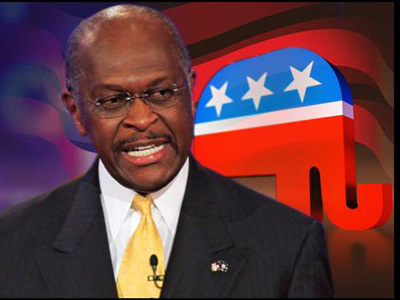 She is everywhere there is a news station camera. Every week we see her dragging out a new girl Herman has had a date with. Plenty of women wish she could represent them because she gets the media coverage. She represented the exotic dancer who received text messages from then Congressman Anthony Weiner who also felt he should after all resign.
Gloria was there with the women who claimed to be Tiger Woods mistresses. Also, a client of hers was complaining that she was being harassed at her office because she was too pretty and her gorgeous figure was not a distraction at the work place. Gloria says, "I see myself as a strong advocate and a person who works to win justice for women."
Love her or hate her, it is impossible to ignore her and Gloria's press conferences can and usually mean disaster for who ever is on her bad person's list. Last year when she took the case of a undocumented worker accusing California Governor candidate Meg Whitman of cheating her out of housekeeper wages, Whitman's approval rating went way down and ultimately , Whitman lost the election.
Allred's in your face style may not win many fans with politicians or cheating husbands, but she is famous in her own right. She has had a law partner Nathan Goldberg in Los Angeles for more than thirty years. She also felt the need to publicly scold Charlie Sheen for his antics even though she wasn't hired by anyone to represent or make a statement for.
She feels compelled to be an advocate for "he done me wrong women" because no one else is there speaking up for them. Lisa Bloom is a lawyer and Gloria's only child and one of her earliest cases. When Lisa was sent home in 5th grade for wearing pants to a school's square dance, she marched into the school declaring that that was discrimination. Most Moms just scurry around looking for a skirt to put on the child.
Gloria Allred grew up in Philadelphia planning to be a teacher when she grew up. She got married at age 19 when she was a sophomore in college. Had her daughter a year later and was divorced before she graduated college. She later met someone in Mexico and was raped at gunpoint. She became pregnant and found out at that time that you could not have a legal abortion. She almost died from an unsafe and illegal abortion that she had. That experience turned her into a fighter for women's rights.
At age 33 Allred then a high school teacher finished her studies and became a lawyer. She learned quickly how to be in the headlines. In the early 80's she sued the all male Friar's Club successfully to become its first female member. The problem with her is that she tends to grab more spotlight than the people she represents.
When she calls a press conference all the press shows up because she is full of drama, she will publicly read very sensitive dialogue she will embarrass who ever is on her hit list at the time. Her clients become mere props for her point to make. She uses the press to force pressure on her victims and it always works. Today Cain said he can't compete with all the allegations. He stepped down!!
If a man approached things like she does in the same way we would call him a champion, most people call her a bitch. However, the better "B" words should be Big Bucks. Allred has over the years has won over a quarter BILLION dollars for her clients just in sexual harassment suits.
Gloria turns 70 this year and enjoys her beach front Malibu home. She could have a wonderful retirement but has no intention of softening or slowing down. She never takes a vacation and doesn't wish to take a vacation. She has a passion for justice and right now she is ecstatic that her latest venture, Herman Cain has stepped down and will be gone from embarrassing himself and duping any more women into thinking he is a honorable man.
.