It's confession time that will also reveal age. There was a time in my life that I wanted to be a cowboy. It wasn't entirely my fault. In my childhood days they sold cowboy hats and holsters and metal cap guns you could twirl around your finger and chaps and cowboy boots. Why ? Because Cowboys were all over television telling us how to do it . Doing it now is quite different from doing it then.
We started by running around in the house with a broomstick between our legs attached to a horses head. Then we graduated to the horse on springs where we could mount the plastic thing and gallop. As you can see, I was a city cowboy from Queens, New York. But by 13 years old I was six feet two inches and found my way to the real riding stables and real horses.
Why? Because there was the Marlboro man smoking cigarettes on his horse in TV commercials and there was a show Bonanza that everyone was looking at. Me too with the dad and his two sons riding on horses everywhere. Lee Marvin and Clint Eastwood in every movie made me want to drink in a saloon.
This week the greatest but mostly unknown TV lawman in Gunsmoke died. His real name was James Arness. He played Marshal Mack Dillon on Gunsmoke a TV cowboy show for twenty years. So shut up Susan Lucci you wasn't the only TV actor that everyone knew for a good chunk of their lives.
Born in Minneapolis he was the older brother of the famous actor Peter Graves who also played cops in 1960 shows. Arnes drifted through lots of jobs in hollywood before finding movie parts including roles in science fiction thrillers called Them and The Thing.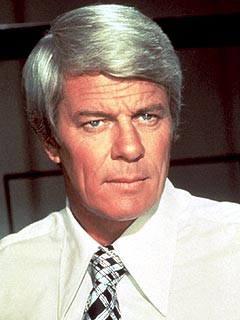 CBS launched a TV version of its radio show Gunsmoke in 1955 and offered the leading role to John Wayne who turned it down and recommended Arnes for the role. For many years he at 6 feet 7 inches tall played the role commanding frontier justice. The show ran from 1955 to 1975. It still holds the record for the most scripted episodes; 635. Arness was the lead in every episode.
He loved the part and never had the want or need to do any other role. James Arness was 88 years old. He must be shootin them in purgatory separating the good from the bad wearing his badge.