Gentlemen! Keep it in your pants! What has happened to the distinguished men of the world? First it was confirmed that the President of Italy Silvio Berlusconi was a womanizer having sex with girls young enough to be his granddaughter. It was well known in Italy even though he was married but not confirmed until recently.
Now it has surfaced that Bin Laden had a large stash of porn in his room. He has fathered many children and had a few wives simultaneously. The Muslim world can not be happy about his sexual antics. Hardly the proper behavior of a Muslim leader.
The most recent dirty old man is the leader of the IMF, the International Monetary Fund, Dominique Strauss-Kahn who has a history of fondling women and was most recently sent to Riker's Island prison for a rape charge. This guy stays in a $3,000 night hotel suite, comes out of the bathroom and chases the maid around the room until he has his way with her. He then immediately tries to leave the country for France because they don't have an extradition treaty. If this guy is in charge of distributing money fairly, why does he get to live so extravagantly and why does he think he can treat women so poorly? He even got his wife to get the $100,000 bail money.
Maybe all this promiscuity behavior is a European thing. After all, even the President of France Nicolas Sarkozy had his mistress and his wife attend his swearing in to Presidential duties in France. No one was outraged but everyone noticed.
Well, it has happened to American royalty too. Arnold Schwarzenegger admitted recently that he to like so many other Politicians was not faithful to his wife. The horror of this guy is that he was having sex in his own home with the hired help for 20 years and has fathered a child. At least James McGreevey, Governor of New Jersey was Gay no more kids in the closet.
This is not a new thing. Way back the presidential campaign of Gary Hart was derailed by photos of him with a staffer on his lap. Always at first dismissed as an innocent fun photo among co-workers, later to be described as the tip of the iceberg. Long time ongoing affairs that may have been known about but always hidden to protect the politician. Elliot Spitzer, the former Governor of New York was forced out of office by the discovery of his use of prostitutes. Here we have the most notable example of total hypocracy. The Attorney General of New York, running for and being elected Governor by an overwhelming majority of the voters, extremely popular, while all the time he was prosecuting criminal he was committing criminal acts. Yes folks it IS a crime in New York to patronize a prostitute.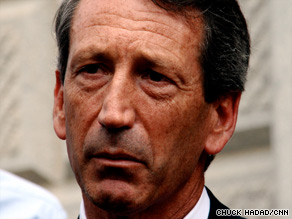 The list goes on and on, Governor Sanford of South Carolina, supposedly off hiking the Appalachian Trail but instead in South America meeting his "soul mate". Presidential hopeful Newt Gingrich, divorcing his dying wife to be with the woman he loves and is now married to. Senator John Edwards, his wife ill with cancer has an affair while running for president with his press secretary. All these powerful men, doing as they please and expecting either to get away with it or to cover it up or have the public forgive them. Do they all just think the rules don't apply.
What really angers me is that it affects me. I loved to watch golf on TV. Tiger Woods would always turn an otherwise boring sport to watch into pure delight because you knew he would deliver great shots under par in the last few holes of a tournament and win the whole thing. He takes the terminology of the sport too literally, words like shaft, holes and his balls.
He is back but still not playing as well as he used to. He failed to win the Masters this year. How can you try to regain respect for this guy when he is emerging as a pervert again? Yes, Tiger is dating again thankfully to one woman however this stunning blond beauty happens to be only 22 years old. This child compared to him is a friend that grew up next door to him in their childhood, or I mean in her childhood. He knew her as a child and dates her as soon as she is of legal age. He is 35 and dating Alyse Lahti Johnston. She remembers drawing crayon pictures for him.
I guess it is all to often that real life mis-behavior emerges from rich and famous men that we thought we should look up to and find out that they are common dirty dogs like so many common men. Less we forget, our All American Allstar in this category is former President Bill Clinton. Since it is happening so often, should this be considered normal for our society?