The airports are a mess. I still envision those days of my childhood of the statuesque stewardesses and handsome confident pilots and the service given to each and every customer from the staff at Pan Am and Trans World Airlines. If there was a delay, no problem you would be given a meal voucher at a local restaurant or even a free hotel night. If we were held up on the plane, no problem, free blankets and pillows and extra snacks and drinks even a tour of the cock-pit and for your trouble you got to wear your own personal shiny wings. A pin you kept forever. AAH!! Memories! Now to the present.
Now our spoiled needs are fulfilled with Airport Apps that thankfully put you first in those long lines thanks to terrorism and weather delays everywhere. With all the hassles of air travel, the Air Transport Association expects holiday travel to increase by 3% with 43 million passengers going places. While the usual groundwork like showing up early with boarding passes in hand and packing as lightly as possible still applies, an array of travel applications for your new smartphone can help you tackle just about any problem that might arise at or on your way to the airport. So before you leave home this year, take a moment to download a few of these aps to help you navigate the holiday crush.
For traffic and parking, Google Maps are (Free). I like to avoid traffic jams. It gives you color-coded lines that correspond to the intensity of traffic and road conditions. For parking, Smartpark for JFK Airport in New York ( Free). You can search for and reserve a parking spot. I hate circling for parking loosing precious moments and possibly missing my flight. Go to m.smartparkjfk.com from your mobile browser to place a reservation. There are also various 99cent aps with names like Find My Car and Car Finder that can help you remember where you parked that car (Free).
For flight information there is Flight tracker ($4.99) will track your flight or Flight caster ($1.99) will track your domestic flight or Next Flight ($2.99) will help you beat the crowd to a seat on the next flight out when yours is cancelled. Plug your origin, destination and departure date into this iPhone app for a list of available nonstop flights for the current and following day. You can drill down to the flight details for terminal and gate information. So you don't have to elbow your way to a monitor at the airport amid the chaos. Airport info personnel? Travel agents? They all died!!!
For airport navigation a must for the family is Gate guru (Free) helps you find your way inside the airports. You'll know if there is a Starbucks after security or exactly where the bookstore is during your delay and where is the nearest bar to your gate. User ratings and photos can help avoid unappealing restaurants.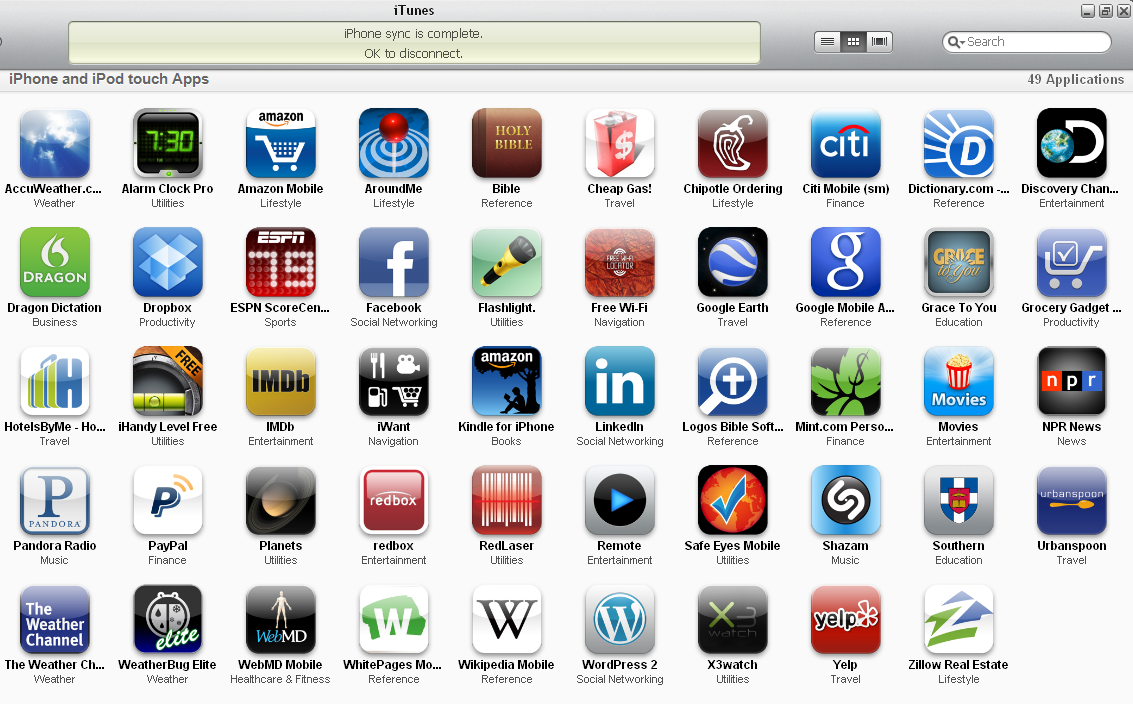 For airport checkpoints, try MYTSA (Free) to find out which checkpoints are backed up or if you can bring that snow globe through security (the answer is NO).

For last minute hotels when they really screw you, try ORBIZ (Free) when you have to book an airport hotel or rental car this helps to shop for and book last minute, same-day reservations right from the phone. And most important OLD MACDONALD ($1.99) to keep your toddler occupied. Doodle Kids (Free) to play with animals or draw.


Now that I spent most of my time on my phone or in airports. I think I'll throw the phone out and stay home, snuggle under the covers and enjoy my family. That's a good vacation.