Do you think you are a star? Someone famous? Someone really smart? Well,
you aren't. The executor of your Last Will & Testament could be the smartest person you know if his name is John Branca. He is an Attorney and friend of Michael Jackson who is still in charge of the estate till his three kids come of age to manage their own affairs. What is incredible is that this guy has managed to have the value of the estate go from very negative numbers to now making Michael Jackson dead worth more money than any other entertainer dead or alive.
It has been almost four years since Michael Jackson died but he continues to make headlines and is now making more money than he ever did when he was alive. He has gone through the most remarkable image and financial resurrection in pop culture history. Currently there are hundreds of performances all over the world of the Michael Jackson brand of music being performed through the Cirque du Soleil performances on a world tour. His music is the star while the acrobats do amazing things set to the rhythms of the music. It is an amazing collaboration since the acrobats need and now have new or old nevertheless amazing familiar to everyone music to do their stunts.
John says that they sold 230,000 tickets in Japan in 2 days. They sold 90,000 tickets in Moscow, 190,000 tickets in Mexico City alone and the list goes on and on all over the world. John is a master of how to make money over Michael's legacy. Most of the money earned will go to his three kids . John as Executor will receive 10% of all money in the estate. He was Michael's lawyer and advisor for over 25 years and negotiated many of the singer's biggest deals during his lifetime.
The worldwide box-office take is now well over $300 Million dollars and Michael has almost 60 Million Facebook friends. He is the biggest selling artist on I Tunes and he sold approximately 50 Million albums since he passed away. That is unbelievable numbers for a dead guy. The credit must all go to the efforts of the Executor to make Michael's money grow for his children. The Executor had the right and made the bold decisions to continue to promote the Michael Jackson brand and make very very good investments with his money.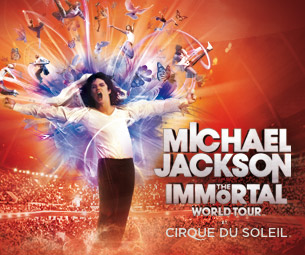 How does John even get around the tarnished and battered image Michael had at the time of his death? It was obvious to everyone that he was weird with his bleached skin and skeleton physical appearance without even looking at the mess he made his face look like. Have the fans forgotten already about all his weirdness? About the fact he admitted to inviting young boys to sleep with him in his bed? John simply says to all that that the Michael Jackson he knew was a very honorable person as he takes his share of the new money all the way to his bank.
John Branca has his share of problems. Michael Jackson's father and some of his siblings challenged Branca as executor and the validity of the will. The California courts have since upheld the will and Branca's ability to carry out Michael's wishes. There was a series of wills that were almost all identical in content. They said that 20% was to go to charity, 40% was to go to his children and 40% was to go to his Mother as long as she was alive and upon her death, her 40% was to go to his kids. The whole objective of his will was to take care of his Mother during her lifetime and to accumulate the principle and assets for the benefit of his children.
The day Michael died he had about a half Billion dollars in debt. Forbes Magazine has been tracking Michael's finances since his death. They say that his lifestyle and personality cost him plenty during his life. He never stopped spending money in the 1980's. At that time he was making as much as over $100 Million dollars during those years. After the sexual misconduct allegations in 1993 he never toured in the United States again, never got another endorsement deal in his lifetime and the upkeep on his extravagant home called Neverland was expensive. There are 5 warehouses full of his belongings.
The copyright of his own songs are worth over $100 Million dollars but the real value of his estate is in what John Branca bought with his money. Michael owns a portfolio of other people's songs especially the songs of the Beetles. He started by buying Sly and the Family Stone songs, then other songs like the Wanderer, When A Man Loves a Woman, Great Balls of Fire, Shake Rattle and Roll. Look, just get the right Executor for your Will.