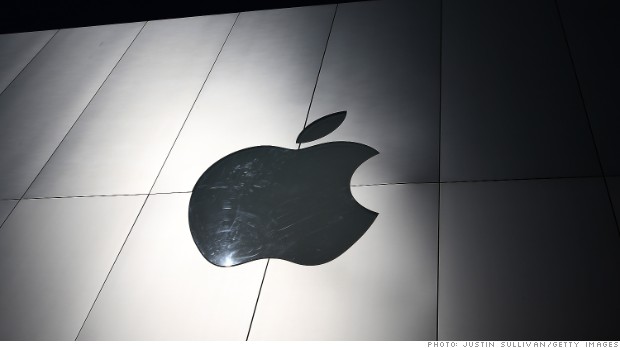 Hey have you heard about the big bond binge sale by Apple? It is an offering that all major American companies should be doing. It is not fair that they are just sitting on large untaxed corporate profits that the companies aren't even trickling down to more jobs for Americans so, at least give dividends to the stock holders. Apple will be playing with $17 Billion dollars which is an unbelievable record breaking amount of money in a corporate bond sale that allows it to pay dividends and not taxes.
The billions of dollars in bonds that Apple is selling is the largest corporate bond sale in history, as the cash rich company uses financial engineering to return money to shareholders while avoiding paying taxes. Apple is borrowing not because it has to. It is sitting on a pile of $144 Billion dollars in cash and investments. Most of it's cash piled up from money made outside America.
More than $100 Billion dollars of Apple's cash is being held overseas so, bringing that money back to America could trigger tax rates of 20% to 25% percent. By borrowing instead, Apple frees up cash for a dividend while taking advantage of rock-bottom interests rates. Why don't more people do this kind of thing with real estate sales? Right now interest rates are so low for mortgages, people should be borrowing against their cash and picking up properties and keep their cash in the bank too.
Apple doesn't want to bring money back to the United States and pay tax on it. We all know that borrowing money is cheap right now so why not? Apple's bond offering is one for the record books. If the $17 Billion dollar offering is sold successfully, and it probably will be sold successfully since the rumor is that the demand for the bonds is already roughly three times greater than it's supply, it would top the $16 Billion dollar offering that was made back in 2009 by the Swiss company Roche.
Wetting bond investor's appetite even more is that Apple is carving the Bond sale into several parts with different terms to appeal to those with different goals. Some of the bonds mature in as little as three years, while others extend out to 30 years. So, all you young families out there cough up some money and buy a 30 year bond for your baby. He or she would love to have some Apple money when they are 30 years old. Get a three year Bond for yourself to enjoy. You are not going to live forever.
Why is Apple doing this? Well, perhaps because the company is under intense pressure from investors to find a way to return part of its massive pile of cash to them as its growth stalls. Everyone already has an I phone and all the other gadgets they sell already. Soon the growth has to stall and profits will fall from the smart phone market as it matures.
Hopefully you already have stock in the company that has done nothing but grow in the last 5 years. Now the company has announced plans to pay $100 Million dollars to investors through the end of 2015 in the form of dividends and by buying back stock which in theory boosts the value of the remaining shares. A great strategic move by the company to insure their future value.
Already, after initiating a dividend in March of 2012, Apple is already paying out $11 Billion a year in dividends, making it the largest dividend payer, topping Exxon Mobil and AT&T. Apple shares rose $12.66 to $442.78 per share putting the dividend yield at 2.8%. You will not get an almost 3 percent yield from any bank you can put your money into these days.
Apple is copying moves by other large companies. Last week, Microsoft sold nearly $2 Billion dollars in debt. But while these companies are taking advantage of rates that are nearly 30% lower than they were a year ago, the question is why investors are buying? Some large investors and pension plans look to diversify their holdings and a position in a tech company can be welcome for some. Where should you be putting some money away for a later day?