His name is Christopher Walken and has been a movie personality in our lives longer than you even realized. He plays a tough weird guy in a lot of his movies but in real life he is a wimp. He admits that he is even afraid of flying and is man enough to say he is scared of everything. It is more nervous, cautious and apprehensive which more people should be. What he isn't afraid of is taking movie roles and lots of them throughout his life.
In his 1985 film A View To a Kill he is a villain that has no problem trying to kill people. In the Deer Hunter from 1978 he shows how he is the mentally disturbed victim of abuse. Who gets to be known as a terrified and a terrifying actor? Christopher Walken does. He has been hysterical disturbed and hysterical funny as in Hairspray in 2007. In Biloxi Blues filmed in 1988 he is sexy tough. In Sleepy Hollow filmed in 1999 he is crazy spooky. Who can be so diverse in his choices of films and be successful at it all?
He says that he doesn't make choices when it comes to working. He just takes the best thing that comes next. His real life doesn't have any hobbies and he has never had any children, so going to work is what he does. He has been working since he was about 10 years old. Born in Queens, New York he started dancing at age 3 and worked in a bakery owned by his first generation immigrant parents to this country.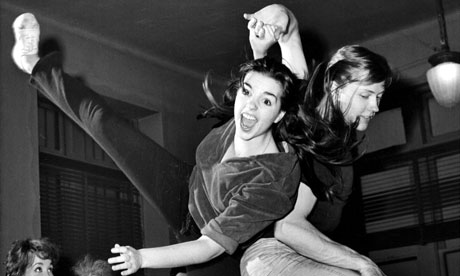 Both of his parents had heavy accents so he speaks in an odd rhythm because of their influence on him. He has a good career playing with good actors despite his quirkiness. In 1963 he played a leading role in a revival of a musical called Best Foot Forward with a young teen age Liza Minnelli. Other stage roles followed but by the early seventies he was getting movie roles. In 1971 he was in a movie called The Anderson Tapes that had him on screen throughout the movie.
What really made him be noticed was when Woody Allen cast him in 1977's Annie Hall as Annie's weird brother Dwayne. The following year he was set as a major acting player with his riveting role in the Dear Hunter where he played a tormented small town boy who became mentally ill. His film in 1986 At close Range he has to react to a gun pulled at his face. So, he seems to be playing the roles of the weird unstable guy in his movies, not the romantic lead.
At home he is the epitome of stability. He has lived in the same Wilton, Connecticut for decades. He has been married to the same woman Georgian since 1969. He sounds like my life. We were born and lived in the same areas, are crazy with work but stable at home. He has been married for nearly 50 years. How does any actor do that?
Kids are a miracle that just never happened for him and his wife. In Pulp Fiction in 1994 he plays a military man. In Brainstorm in 1993 he is more scientific. His movies are his family. He takes his work very seriously. What he doesn't want to explain much is what happened the night Natalie Wood died near the boat that he was on with her husband. even after the case was reopened in November of 2011.
On the strength of new evidence, police re-opened the Natalie Wood case. Walkin's one time co-star drowned in 1981 after an evening drinking with her husband Robert Wagner and Walkin on the couple's yacht. This year the cause of death was changed from accidental to undetermined.
Over the years Walkin's films have grossed more than $2 Billion dollars. In Catch Me If You Can in 2002 is the closest he has become to being a father. Being the father to Leonardo DiCaprio isn't a bad thing. A lot of people make fun of his voice more than any acting role he has ever performed in. spoofs of him have been seen by Kevin Spacey on Inside The Actors Studio. Kevin Pollak spoofed him on his Chat Show. Jay Moore on ESPN did him. Beside his voice Walkin's other trademark is his crazy hair. He has been a big part of our lives and we didn't even know it and he doesn't care if we do notice him.