What is a Multi-Billion Dollar Industry with no regulation and no end in sight that has been doing very well in the last 20 years? The world of buying and selling Contemporary Art. No not the Rembrandt's or the Monet's. I'm discussing that toilet seat mounted on the wall or those basketballs spinning in the fish tank that you have to spin by Jeff Koons called "Floating Basketballs." Or anything that looks like you had a terrible accident spilling paint everywhere. Yes, that stuff can be worth, whatever, a lot of money. Period.
Even twenty years ago, people would go to a museum, stare at it and you know they would be saying to themselves, "Yes… But is it Art?" Ever since Andy Warhol displayed his now very famous painting of a Campbell Soup Can, it seems that anything can be displayed as art and people are putting high values to the strange stuff mounted on the walls in famous buildings called museums. If you dare to doubt the Art work as being art you can be accused of being a oaf lacking the sensibility to appreciate the challenging nature of some Contemporary Art.
What was worth $20,000 twenty years ago can now be worth $20 Million now. In fact, Contemporary Art has become a global commodity. Just like oil, or soybeans or pork bellies sold on the stock market, there seems to be no shortage of people wanting to speculate in it and no shortage of billionaires willing to invest in it. The reasons can be a haven for their cash, or love of art or muah a status symbol . So, to feed these kinds of investors there are Art Shows every week all over the globe.
No show is more important than the show this past December that took place in Miami Beach that has become the Contemporary Art capitol of the world. The region hosts at least 30 Art Fairs annually like the Art Miami, Red Dot Art Fair, Pulse, Nada Art Fair and the most important is Art Basel Miami Beach where 50,000 people show up mostly in their private jets.
They come to celebrate the bonanza that contemporary Art has become. The Art Market sizzles while the Stock Market fizzles. This is where big disposable income comes to be disposed. The fair has work that starts in the thousands and can end in the millions of dollars. You will not find a price tag anywhere so then, how much is the stuff worth? We all heard the term. "Beauty is in the eye of the beholder" but what is the scale worth?
There are unwritten rules at these Art Bazaars. There is no fixed price per say, just whatever you negotiate. 265 dealers are invited and they are willing to spend up to $150,000 dollars for the privilege of showing their work. Wow is it worth the expense and trouble and prestige to show your art work? All I did was put some basketballs in a fish tank and called it art!
Can all this be a scam? No. Contemporary Art sales last year totaled about $5.5 Billion dollars and that only includes Auction prices. Private sales like these Art Fairs could be worth Billions more. What Recession? Not here! Jim Blum a partner in Blum & Poe from a Los Angeles gallery specializes in the most unusual things that can be called Art. Like rocks arranged in a pattern on the floor. Priceless ! LOL He knows all the A list collectors and appeals to them. For dealers the goal is to sell their work to a major museum for prestige.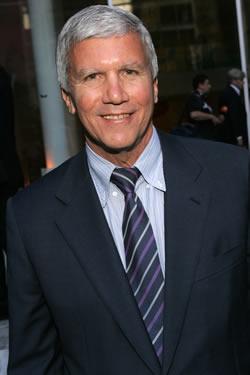 So, when say Jennifer Stockman, President of the board of the Guggenheim Foundation or a curator shows up, the price you paid to show your work is worth the bother you hope. So, that basketball thing in the fish tank sold for $250 dollars then but now 20 years later is sold for $250,000 dollars. The most powerful dealer in the art world is the famous Larry Gagosian, the owner of 11 galleries world wide. He credit's the wealth in Russia , the Middle East and Asia with changing revenues to drive the prices way up on contemporary art.
So, join a market where there are no rules. One where there is no regulation or oversight. A place where price fixing and control of supply to maintain demand is both legal and commonplace. Meanwhile the prices rise against what is happening in the general economy. Sounds like the Middle Ages where only the rich get richer.